10 IT Services for Law Firms - We Solve Problems
Nov 18, 2017
Services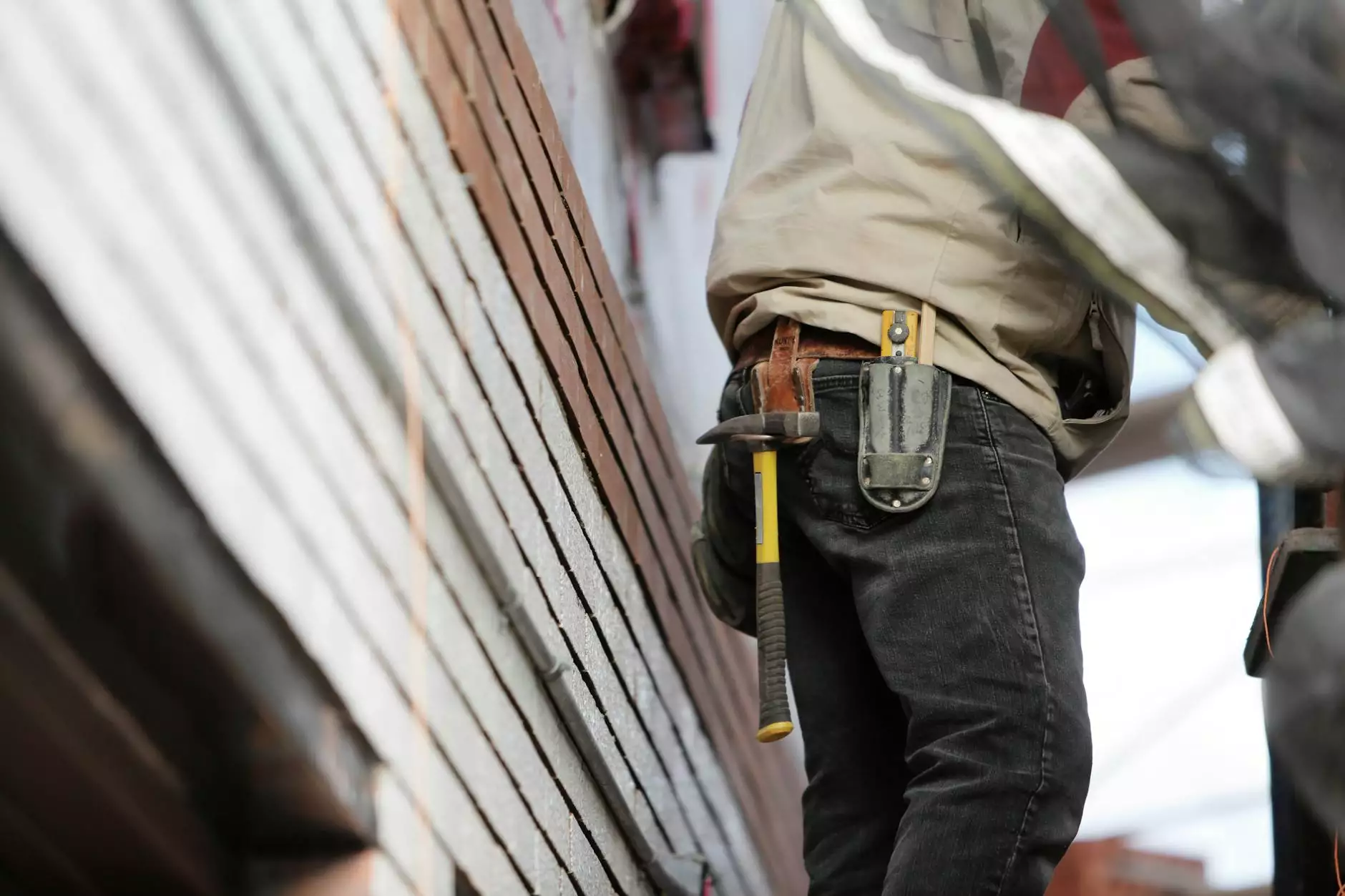 Introduction
Welcome to Lifeline Computer Services, your trusted partner in providing comprehensive IT solutions for law firms. In today's digital age, it is crucial for law practices to have a reliable and secure IT infrastructure. Our aim is to assist law firms in optimizing their technology needs so that they can focus on what they do best – serving their clients.
1. Website Development
A standout website is crucial for any law firm's online presence. Our team of experienced web developers specializes in creating visually appealing and user-friendly websites that convey professionalism and trust. With a focus on responsive design, search engine optimization (SEO), and intuitive user interface, we ensure that your law firm's website effectively showcases your expertise and attracts potential clients.
2. Data Security and Backup
Protecting sensitive client data is of utmost importance. Our IT services include implementing robust security measures to safeguard your law firm's data from potential breaches, unauthorized access, and cyber threats. We also provide comprehensive backup solutions to ensure critical data is securely stored and easily recoverable in the event of data loss.
3. Network Infrastructure Setup and Maintenance
A reliable and efficient network infrastructure is essential for seamless communication and collaboration within your law firm. Our experts specialize in setting up secure networks, configuring firewalls, managing routers, and ensuring optimal performance. We also offer ongoing maintenance and support to keep your network running smoothly.
4. Cloud Solutions
Embrace the power of the cloud to enhance productivity and enable flexible work arrangements. Lifeline Computer Services offers tailored cloud solutions for law firms, including document storage and collaboration platforms, virtual desktop infrastructure (VDI), and cloud-based software solutions. Experience the convenience of accessing your firm's data securely from anywhere, at any time.
5. IT Consulting and Strategy
Our IT consulting services help law firms navigate the constantly evolving technological landscape. We analyze your existing infrastructure, identify areas for improvement, and develop strategic IT plans aligned with your business objectives. From assessing software requirements to recommending hardware upgrades, our experts provide valuable insights to optimize your IT investments.
6. Cybersecurity
As law firms handle sensitive legal information, they often become prime targets for cybercriminals. Safeguard your firm's reputation and client trust with our comprehensive cybersecurity solutions. We offer proactive threat monitoring, vulnerability assessments, employee training, and incident response services to mitigate potential risks and ensure your data remains secure.
7. Managed IT Services
Let us be your dedicated IT department. With our managed IT services, you can offload the day-to-day technology maintenance and support tasks to our team of experts. We provide remote monitoring, proactive maintenance, helpdesk support, and rapid issue resolution to keep your law firm's IT environment running smoothly and minimize disruptions.
8. Hardware and Software Support
In addition to our comprehensive IT services, we offer hardware and software support to address any technical issues your law firm may encounter. Whether it's troubleshooting software conflicts or resolving hardware failures, our skilled technicians are ready to assist, ensuring minimal downtime and optimized system performance.
9. Email and Communication Systems
Efficient communication is vital in the legal industry. Our IT solutions include setting up and managing secure email systems, integrating communication tools, and ensuring reliable connectivity. We help you streamline your firm's communication processes, enabling seamless collaboration among attorneys, staff, and clients.
10. IT Training and Support
Empower your team with the necessary IT skills and knowledge through our training programs. We offer customized training sessions tailored to your law firm's specific technology requirements. Our support extends beyond training, as we provide ongoing assistance to address any technology-related challenges your staff may face.
Contact Us
Ready to enhance your law firm's IT capabilities? Contact Lifeline Computer Services today to discuss how our tailored IT services can benefit your practice. We look forward to helping you leverage technology to solve problems and achieve success.