Teams vs WebEx - Chat, Meetings, Calling and Collaboration
Jul 23, 2023
Blog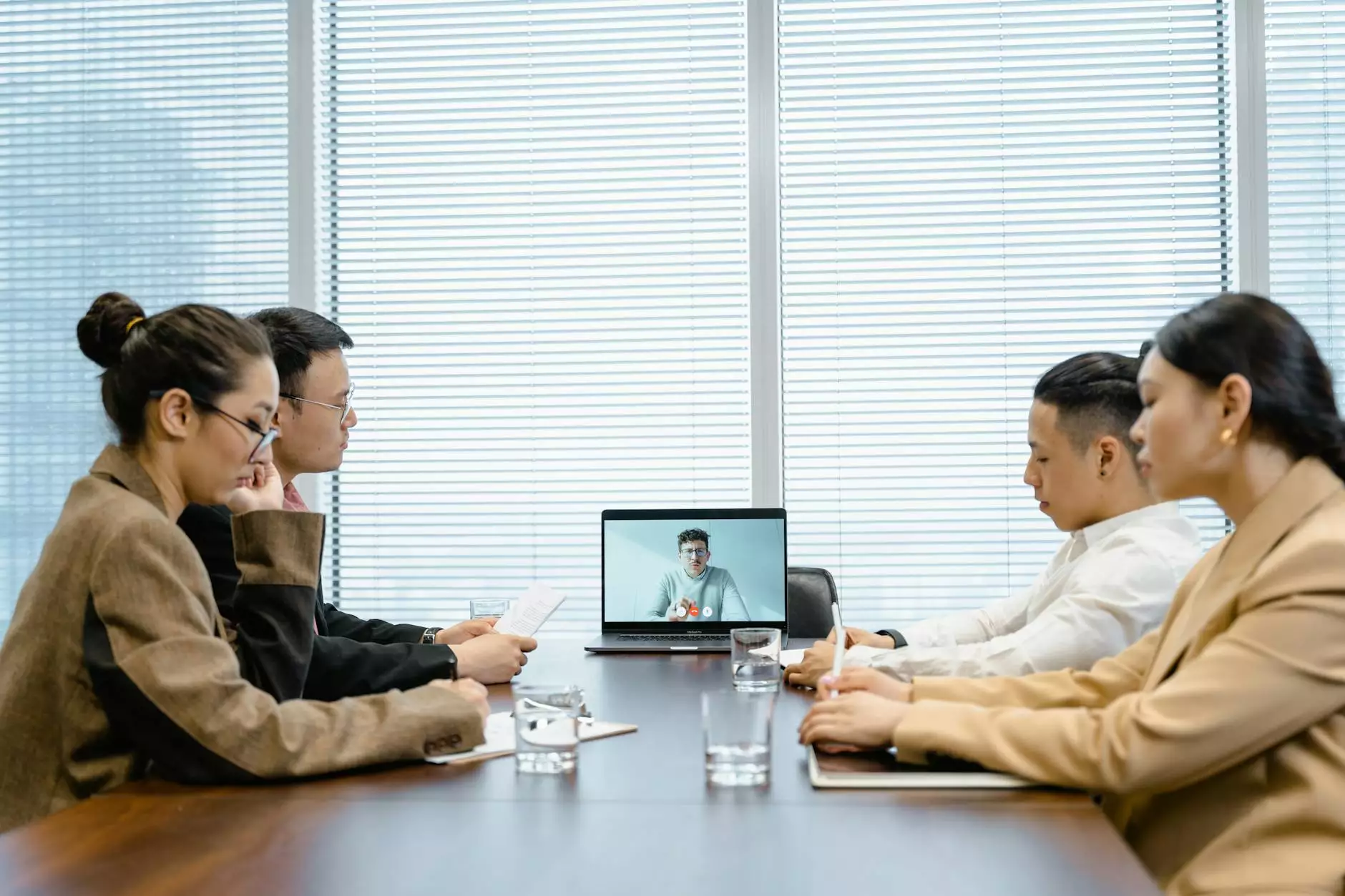 Introduction
Welcome to Lifeline Computer Services, your go-to destination for all things related to website development and business services. In this article, we will delve into the comparison of two widely used platforms - Microsoft Teams and WebEx. Both offer exceptional chat, meetings, calling, and collaboration capabilities. By understanding their unique features, benefits, and use cases, you can make an informed decision on which option best suits your business needs.
Teams: Unleash Teamwork
Microsoft Teams revolutionizes the way teams communicate and collaborate. With its integrated suite of tools, Teams offers a seamless experience for messaging, video conferencing, screen sharing, and file sharing. Whether your team is small or large, Teams provides a robust platform for staying connected and driving productivity.
Key Features
Teams boasts an impressive array of features designed to enhance collaboration:
Chat: Enjoy real-time chat with individuals or groups, facilitating quick and efficient communication.
Meetings: Conduct virtual meetings with HD video and audio, screen sharing, and interactive whiteboarding.
Calling: Make and receive calls within Teams, whether it's a traditional phone call or a video call.
File Sharing: Seamlessly share files, documents, and other resources within Teams, ensuring everyone has access to the necessary information.
Integration: Integrate Teams with other Microsoft applications, such as SharePoint, OneDrive, and Outlook, to streamline workflows and increase efficiency.
Benefits for Business and Consumer Services
For businesses and consumer service providers in the website development industry, Teams offers several advantages:
Collaborative Website Development: Leverage Teams' collaborative features to streamline website development projects, enabling real-time collaboration between designers, developers, and project stakeholders.
Enhanced Customer Support: Use Teams' chat and calling capabilities to provide prompt and efficient customer support, ensuring client satisfaction.
Efficient Meetings: Conduct virtual meetings with clients, eliminating the need for travel and saving time for both parties.
Seamless Documentation and File Sharing: Store project documents, wireframes, designs, and other assets within Teams, making them easily accessible for all team members involved.
WebEx: Collaborate with Confidence
Cisco WebEx is a trusted platform known for its advanced collaboration features. It enables businesses to connect with colleagues, clients, and partners effortlessly. With WebEx, teams can conduct meetings, host webinars, and share content seamlessly, enhancing productivity and fostering collaboration.
Key Features
WebEx offers a comprehensive set of features for successful collaboration:
Virtual Meetings: Host interactive and engaging virtual meetings with video conferencing, screen sharing, and annotation tools.
Webinars: Conduct professional webinars, reaching a large audience and delivering impactful presentations.
Whiteboarding: Collaborate visually using the built-in whiteboarding capabilities, enabling teams to brainstorm and visualize ideas together.
Recording: Record meetings, webinars, and training sessions for future reference or sharing with individuals who couldn't attend.
Integrations: Integrate WebEx with popular tools like Trello, Salesforce, and Outlook, enhancing productivity and workflow efficiency.
Benefits for Business and Consumer Services
For businesses and consumer service providers in the website development industry, WebEx offers several advantages:
Client Presentations: Impress clients with professional webinars or online presentations showcasing your portfolio, services, and expertise.
Collaborative Brainstorming: Engage with your team using intuitive whiteboarding features to brainstorm, refine ideas, and optimize website designs.
Effective Trainings: Conduct remote trainings, empowering employees and clients with the knowledge needed to navigate website platforms and optimize user experiences.
Seamless Integration: Integrate WebEx with project management tools to efficiently manage website development projects, ensuring deadlines are met and tasks are tracked.
Choosing the Right Solution
Both Teams and WebEx offer exceptional features tailored to meet different business needs. To choose the right solution:
Determine the primary collaboration requirements of your business or consumer service provider.
Evaluate the scalability, ease of use, and integration capabilities of both platforms.
Consider the specific needs of your team and the ability of each platform to fulfill those needs.
Seek input from relevant stakeholders and team members to ensure their preferences and requirements are considered.
Explore trial versions or demos to experience the platforms firsthand and make an informed decision.
Conclusion
In conclusion, both Microsoft Teams and WebEx offer powerful chat, meetings, calling, and collaboration features. While Teams excels in seamless integration with other Microsoft applications, WebEx stands out with its advanced webinar capabilities. By thoroughly evaluating the unique features and benefits of both platforms, you can confidently choose the solution that best fits your business or consumer service provider needs. Remember, Lifeline Computer Services is always here to assist you in making the right choices for your website development journey.