Meet the Managed IT Team - We Solve Problems
Oct 27, 2022
About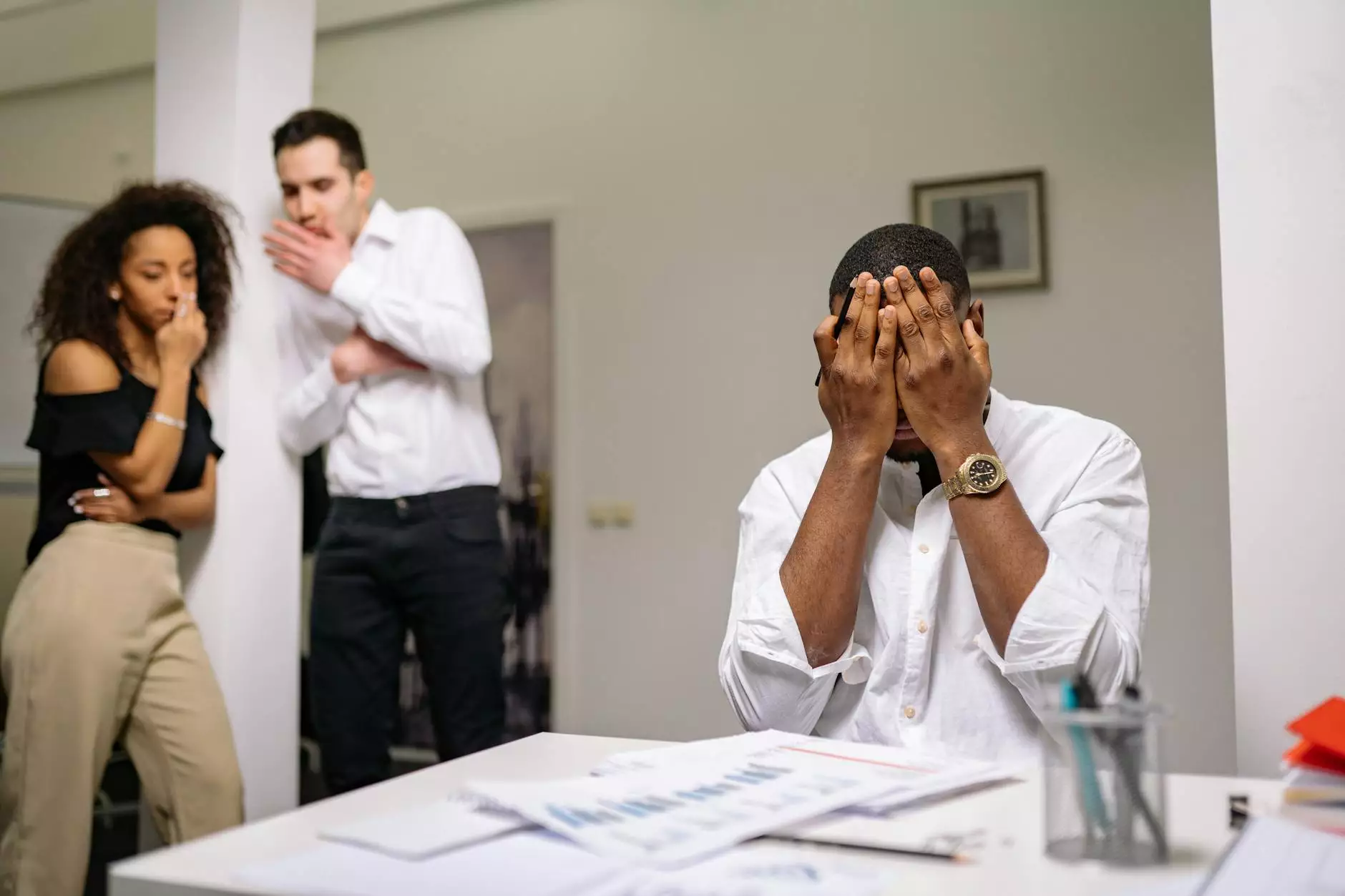 About Lifeline Computer Services
Welcome to Lifeline Computer Services! As a leading provider of managed IT solutions, we specialize in offering high-quality services to businesses and consumers in need of top-notch website development. With a dedicated team of IT professionals, we're here to solve all your technology-related problems. Whether you require assistance with website design, maintenance, or optimization, Lifeline Computer Services has got you covered.
Our Expert IT Team
At Lifeline Computer Services, we take pride in the expertise and knowledge of our IT team. Our highly skilled professionals have years of experience in the field of website development and are always up-to-date with the latest industry trends. We believe in continuous learning and ensure that our team members undergo regular training to stay ahead of the curve.
Technical Support Specialists
Our technical support specialists are the backbone of Lifeline Computer Services. They possess exceptional problem-solving skills and have a deep understanding of various programming languages and frameworks. Whether it's troubleshooting website issues or enhancing website functionality, our technical support team has a solution for every challenge.
Web Designers
Our talented web designers are responsible for creating visually stunning and user-friendly websites. They combine their creative flair with a deep understanding of user experience (UX) design principles to deliver websites that make a lasting impression. From the layout to the color scheme, our web designers pay attention to every detail to ensure your website stands out from the competition.
SEO Specialists
Search engine optimization (SEO) plays a crucial role in improving your website's visibility on search engines. Our dedicated SEO specialists are well-versed in the latest SEO techniques and strategies. They conduct in-depth keyword research, optimize website content, and implement effective link building strategies to boost your website's rankings on search engine result pages (SERPs). Partnering with Lifeline Computer Services means you get the expertise of our SEO specialists to outrank your competitors.
Web Developers
Our web developers have a deep understanding of programming languages and frameworks. They possess the technical skills required to bring your website to life. From building custom features to integrating e-commerce functionality, our web developers have the expertise to create a seamless online experience for your customers.
Our Approach
At Lifeline Computer Services, we believe in a customer-centric approach. We understand that every business is unique, and we tailor our services to meet your specific needs. Our team takes the time to understand your goals and objectives to provide customized website development solutions that align with your business requirements.
Why Choose Lifeline Computer Services?
Choosing Lifeline Computer Services as your managed IT partner comes with several benefits:
Expertise: Our team of professionals possesses extensive knowledge and expertise in website development.
Personalized Solutions: We customize our services to meet your unique business requirements and objectives.
Proven Track Record: Lifeline Computer Services has a proven track record of delivering successful website development projects.
Customer Satisfaction: Our focus on exceptional customer service ensures your satisfaction throughout the development process.
Competitive Pricing: We offer competitive pricing without compromising on quality.
Long-Term Partnerships: We believe in building long-term partnerships, providing ongoing support even after your website is developed.
Contact Us
Ready to take your website to new heights? Contact Lifeline Computer Services today to discuss your website development needs. Our dedicated team is eager to assist you in solving all your IT-related problems and help your business thrive in the digital world.