Managed IT Support Services in Dallas, TX - Techmedics
Jun 21, 2021
Services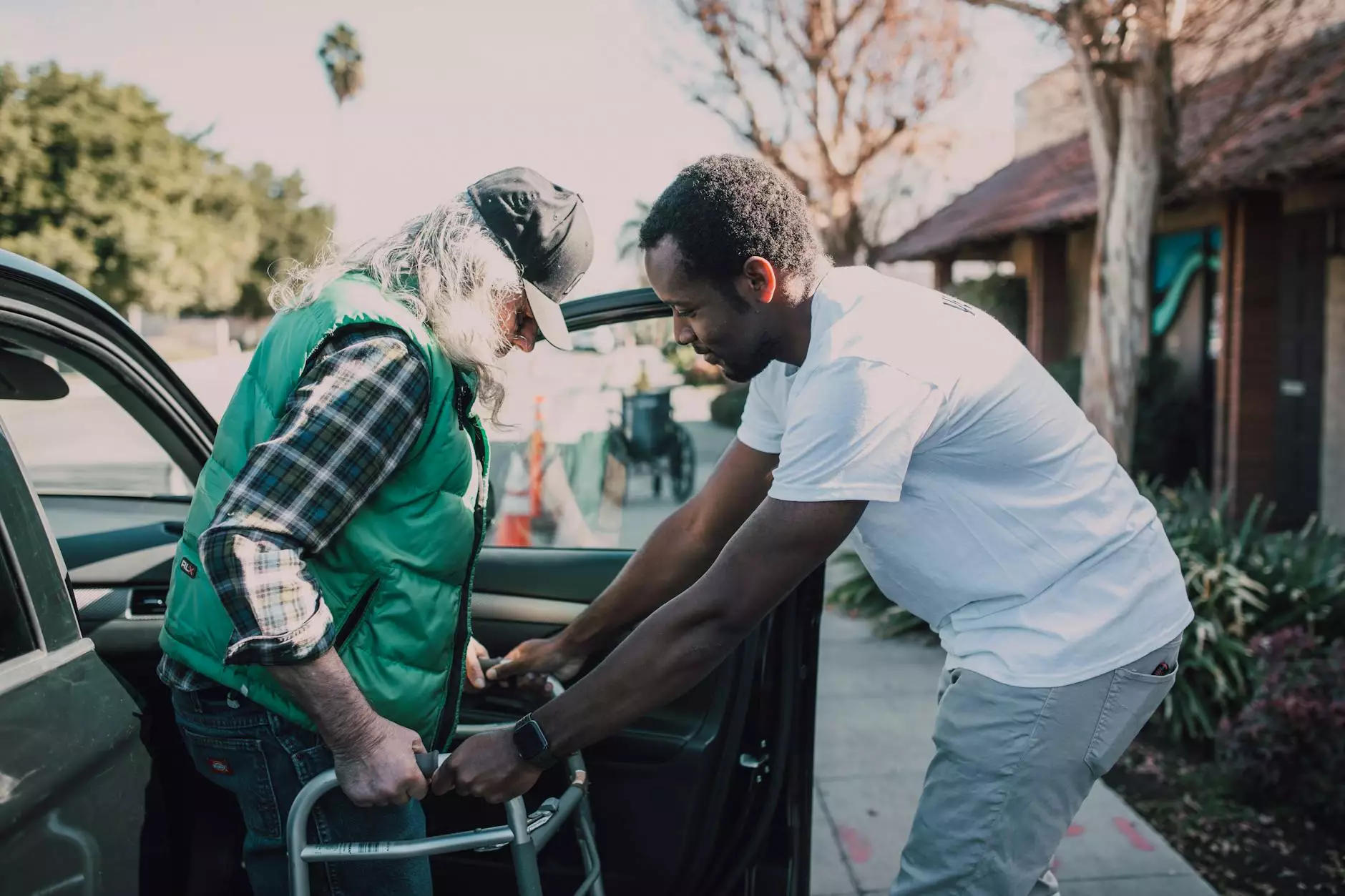 Welcome to Lifeline Computer Services, your trusted provider of managed IT support services in Dallas, TX. Our division, Techmedics, specializes in offering comprehensive IT solutions for both businesses and consumers. With our extensive experience and expertise in website development, we aim to provide top-notch services that help our clients succeed in today's digital world.
Why Choose Our Managed IT Support Services?
At Techmedics, we understand the crucial role that technology plays in businesses and everyday life. Our team of highly skilled professionals is dedicated to delivering reliable IT support services to meet the unique needs of our clients in Dallas, TX.
Comprehensive IT Solutions
With our comprehensive IT solutions, we cover all aspects of technology needs for businesses and consumers. From network and server maintenance to software installation and troubleshooting, we have you covered. Our goal is to ensure the smooth operation of your systems, saving you time and minimizing disruptions.
Experienced Professionals
Our team is composed of experienced IT professionals who stay up-to-date with the latest industry trends and technologies. We are well-equipped to handle complex IT challenges and provide innovative solutions tailored to your specific requirements. Rest assured, you are in capable hands with our experts.
Proactive Monitoring and Maintenance
Preventing issues before they become major problems is crucial for keeping your systems running smoothly. Our proactive monitoring and maintenance services help identify potential issues and resolve them promptly. We continuously monitor your systems to ensure optimal performance and minimal downtime.
24/7 Technical Support
Technology issues can arise at any time, and we understand the importance of swift resolutions. Our 24/7 technical support ensures that you have access to assistance whenever you need it. Whether you encounter an urgent issue or simply have a question, our dedicated support team is ready to provide prompt and reliable solutions.
Website Development and Optimization
In addition to managed IT support services, we excel in website development and optimization. In today's digital landscape, having a strong online presence is essential for businesses to thrive. Our expert web developers create stunning, functional, and user-friendly websites that reflect your brand and attract potential customers.
Customized Website Design
We believe in the power of unique, customized website designs that represent your business and captivate your target audience. Our team takes the time to understand your goals, brand identity, and target market in order to create a website that showcases your offerings effectively. We ensure that your website stands out from the competition and leaves a lasting impression.
Search Engine Optimization (SEO)
A well-designed website is only effective if it can be found by your target audience. That's where our search engine optimization (SEO) expertise comes into play. We employ proven strategies to optimize your website and improve its visibility in search engine rankings. By targeting relevant keywords and optimizing your website's structure and content, we help drive organic traffic and increase your online visibility.
Mobile-Friendly Websites
In an increasingly mobile-centric world, having a responsive website is crucial. Our web development team ensures that your website looks and functions flawlessly on different devices, including smartphones and tablets. By providing a seamless mobile experience, you can engage more users and increase conversions.
Content Management Systems (CMS)
We understand that you want to have control over your website's content and make updates easily. That's why we specialize in implementing user-friendly content management systems (CMS) that allow you to manage and update your website effortlessly. Whether you need a simple blog or a robust e-commerce platform, we have the expertise to deliver a tailored solution.
Contact Us Today for Reliable and Efficient IT Solutions
Whether you are a business in need of comprehensive IT support or require professional website development services, Techmedics, a division of Lifeline Computer Services, is here to help. With our expertise, commitment to quality, and customer-centric approach, we deliver exceptional solutions that drive success.
Contact us today to learn more about our managed IT support services and how we can assist you in Dallas, TX. Let us be your trusted technology partner, empowering you to thrive in the digital world.