The Importance of Mobile Apps for your Business
Jun 17, 2020
Blog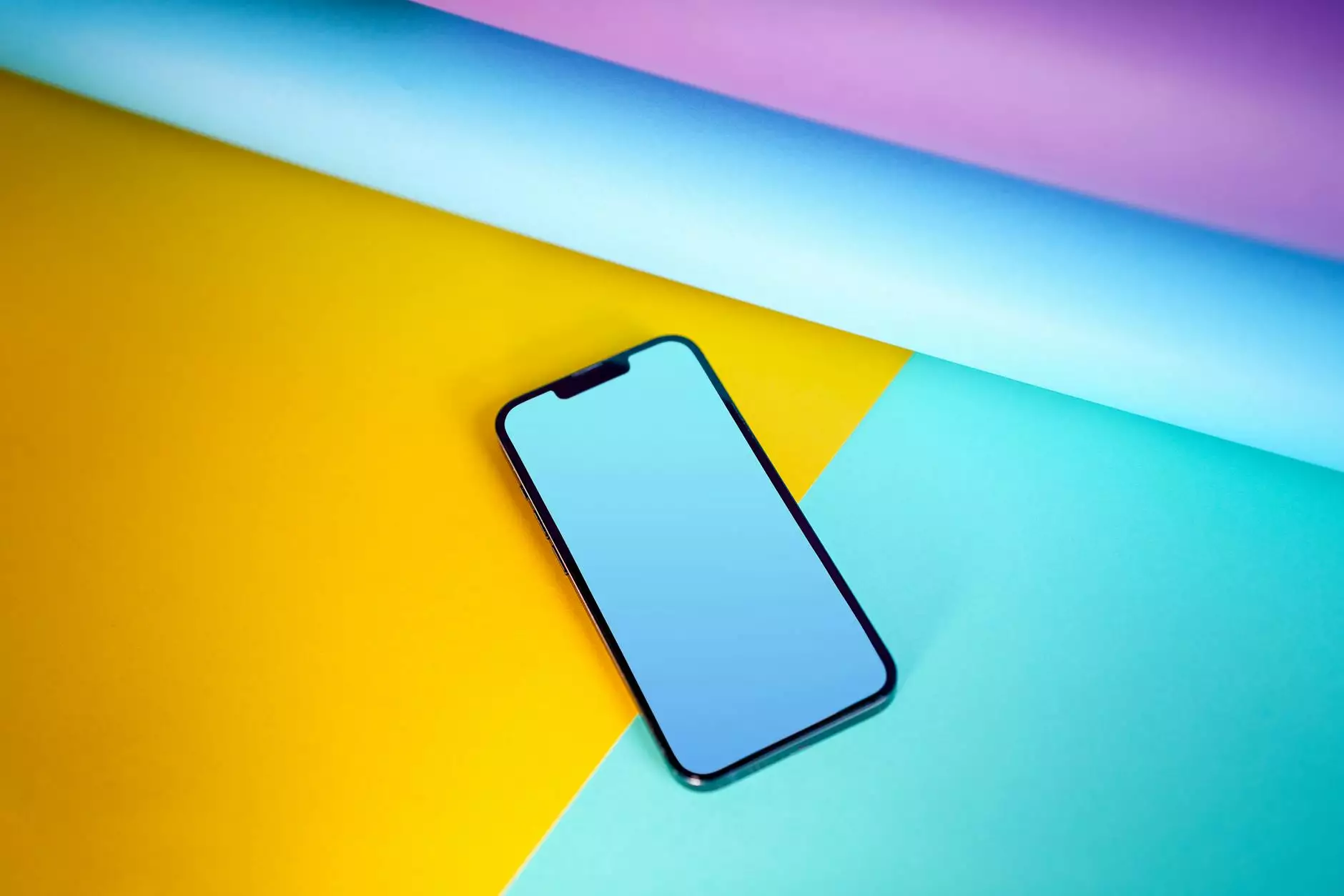 Introduction
In today's digital age, mobile apps have become an essential component of successful businesses. With the rapid growth of smartphone usage, businesses across various industries are recognizing the importance of having their own mobile applications.
Why Are Mobile Apps Important?
Mobile apps offer businesses a unique opportunity to engage with their customers directly. With the majority of people using smartphones for various activities, including shopping, communication, and entertainment, having a mobile app allows businesses to tap into this market and provide a seamless user experience.
1. Enhanced Customer Engagement
Mobile apps enable businesses to engage with their customers in real-time. Push notifications and personalized offers can be sent directly to app users, keeping them informed about new products, discounts, or any other updates. This direct communication helps to establish a closer relationship with customers, increasing brand loyalty and customer retention rates.
2. Increased Brand Visibility
Having a mobile app for your business provides an additional platform for promoting your brand. As customers scroll through their smartphone screens, they are likely to come across your app icon, which serves as a constant reminder of your business. This increased visibility can lead to higher brand recognition and recall, ultimately resulting in more conversions and sales.
3. Improved Customer Experience
A well-designed mobile app can significantly enhance the overall customer experience. By providing a user-friendly interface, easy navigation, and quick access to products or services, businesses can ensure a smooth and enjoyable experience for their customers. This positive experience contributes to customer satisfaction and encourages repeat business.
4. Competitive Advantage
In today's competitive business landscape, having a mobile app can give you an edge over your competitors. It shows that you are keeping up with the latest technology trends and are committed to providing exceptional service to your customers. Potential customers are more likely to choose a business with a mobile app over one without, as it instills a sense of trust and professionalism.
How Lifeline Computer Services Can Help
Lifeline Computer Services is a trusted provider of website development services, specializing in creating high-quality mobile apps for businesses across various industries. With our expertise in mobile app development, we can help you harness the power of mobile technology to drive your business forward.
1. Custom Mobile App Development
We understand that every business is unique, and therefore, we offer customized mobile app development solutions tailored to your specific requirements. Our team of skilled developers will work closely with you to create an app that reflects your brand identity, meets your business objectives, and engages your target audience effectively.
2. User-Centric Design
Our focus is on creating mobile apps with user-centric designs that prioritize ease of use and seamless navigation. We ensure that your app not only looks visually appealing but also provides a smooth and intuitive experience for your customers, encouraging them to engage with your business.
3. Robust Functionality
We believe that functionality is key to a successful mobile app. Our skilled developers will incorporate the necessary features and functionalities that align with your business goals. From advanced search options to secure payment gateways, we ensure that your mobile app offers a comprehensive and enjoyable experience to your customers.
4. Ongoing Support and Maintenance
At Lifeline Computer Services, our commitment to our clients doesn't end with the development and launch of your mobile app. We provide ongoing support and maintenance services to ensure that your app stays up-to-date, secure, and optimized for performance. Our team is always available to address any issues or implement necessary updates to keep your app running smoothly.
Conclusion
Mobile apps have revolutionized the way businesses connect with their customers. They offer numerous benefits, including enhanced engagement, increased brand visibility, improved customer experience, and a competitive advantage. With Lifeline Computer Services as your trusted partner, you can unlock the full potential of mobile technology and take your business to new heights.