Web Design in Beverly Hills
Jan 28, 2020
Services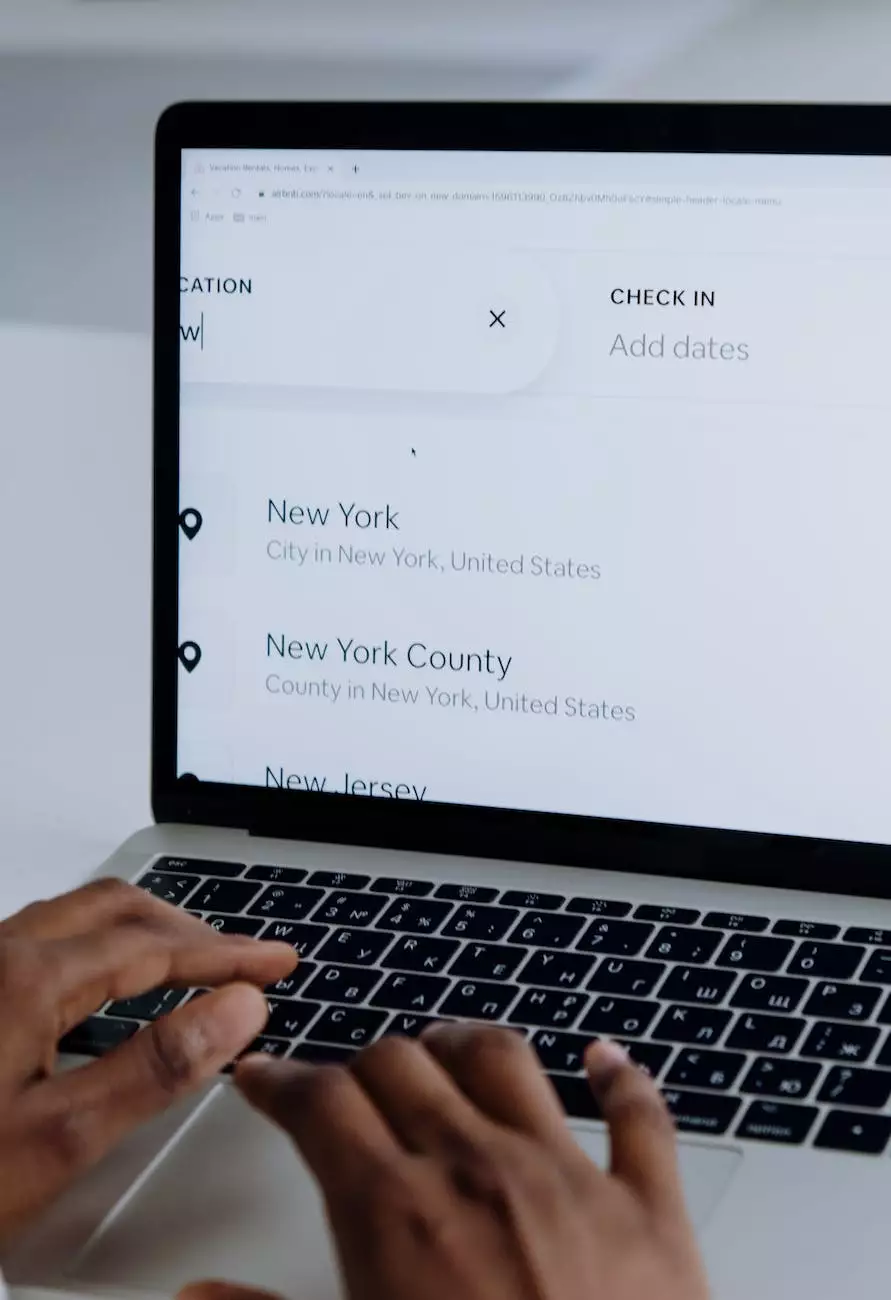 Professional Website Development for Optimal Online Presence
Welcome to Lifeline Computer Services, a premier provider of top-notch web design services in Beverly Hills. Our team of highly skilled and experienced professionals is here to help you establish a strong online presence that sets you apart from the competition. With our expertise in website development, we create visually stunning, user-friendly, and search engine optimized websites that leave a lasting impression on your target audience.
Why Choose Lifeline Computer Services?
1. Customized Solutions
At Lifeline Computer Services, we understand that every business is unique. That's why we tailor our web design solutions to meet your specific needs and goals. Our dedicated team takes the time to understand your brand, target audience, and industry trends, ensuring that your website reflects your individuality while captivating your visitors.
2. High-End Design and Functionality
Our commitment to excellence drives us to create websites with exceptional design and functionality. We combine eye-catching visuals, intuitive navigation, and seamless user experience to engage your visitors and keep them coming back. Whether you need an e-commerce platform, a portfolio website, or a robust corporate site, we have the expertise to bring your vision to life.
3. Search Engine Optimization (SEO)
As experts in both web design and SEO, we ensure that your website not only looks great but also ranks high in search engine results. Our team follows industry best practices to optimize your website's structure, content, and performance, improving its visibility and driving organic traffic to your business. Let us help you make your mark online with our powerful SEO strategies.
4. Mobile-Friendly and Responsive
In today's mobile-first world, having a website that is optimized for mobile devices is essential. Our team specializes in responsive web design, ensuring that your website looks and functions flawlessly across all screen sizes and devices. By providing your visitors with a seamless mobile experience, you increase engagement, boost conversions, and stay ahead of your competitors.
5. Reliable Support and Maintenance
At Lifeline Computer Services, we believe in building long-term relationships with our clients. That's why our services go beyond website development. We offer ongoing support and maintenance, ensuring that your website remains secure, up-to-date, and optimized for peak performance. With us, you can focus on your business while we take care of your digital presence.
Get Started with Lifeline Computer Services Today!
Are you ready to elevate your online presence with professional web design services in Beverly Hills? Contact Lifeline Computer Services now and let our experts transform your website into a powerful tool for success. Embrace the digital age and gain a competitive edge today!
Your Trusted Partner in Business and Consumer Services - Website Development
When it comes to website development in Beverly Hills, Lifeline Computer Services is the name you can trust. With our extensive experience and passion for excellence, we have helped numerous businesses and individuals achieve their online goals. Whether you are a small startup, a thriving corporation, or an artist showcasing your talents, our comprehensive website development services are tailored to suit your specific requirements.
Transform Your Online Presence with Lifeline Computer Services
Our approach to web design and development is founded on creativity, innovation, and meticulous attention to detail. We work closely with our clients to understand their objectives, target audience, and brand identity. By combining our expertise with your vision, we create visually stunning websites that communicate your message effectively and leave a lasting impression on your visitors.
At Lifeline Computer Services, we understand that a successful website goes beyond aesthetics. That's why we focus on delivering websites with exceptional functionality, intuitive user experience, and top-notch performance. With our expertise in the latest technologies, we ensure that your website is optimized for speed, security, and search engine visibility.
As part of our commitment to meeting your business objectives, we also offer a range of additional services to enhance your online presence. From search engine optimization (SEO) to content creation, our comprehensive solutions are designed to help you achieve long-term success in the competitive digital landscape.
Experience Excellence in Web Design and Development
When you choose Lifeline Computer Services, you partner with a dedicated team of professionals who are passionate about delivering exceptional results. We combine industry-leading practices, proven strategies, and cutting-edge technologies to ensure that your website stands out from the crowd.
As a client-centric company, we believe in providing exceptional customer service and support throughout the website development journey. Our team is always available to address your questions, offer guidance, and make any necessary adjustments to meet your evolving needs.
Contact Lifeline Computer Services Today
Ready to take your online presence to new heights? Contact Lifeline Computer Services now and let our expertise in web design and development propel your business forward. Together, we can create a website that not only looks stunning but also drives results.