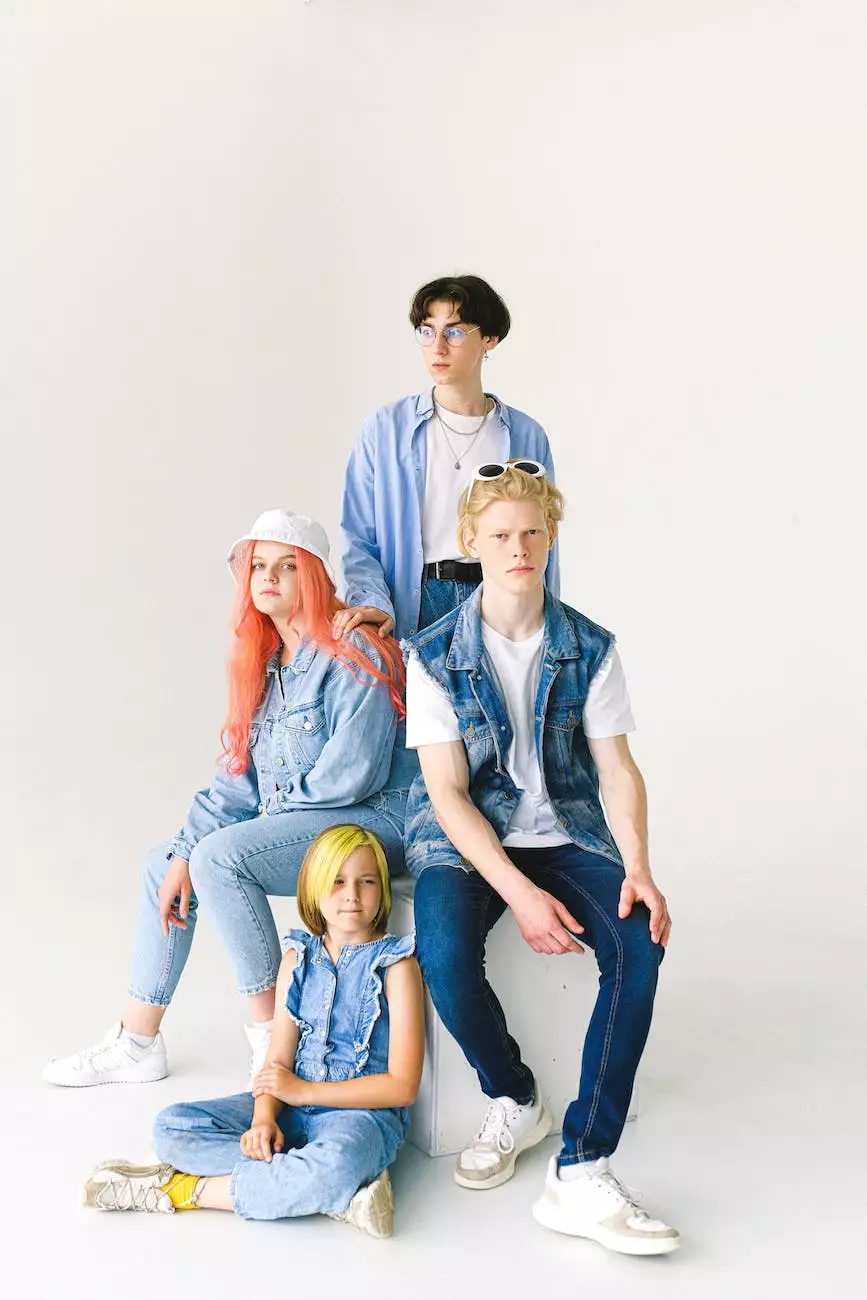 Stay Ahead with Lifeline Computer Services
Welcome to Lifeline Computer Services, your go-to destination for all things fashion. In this digital era, having a visually appealing and user-friendly website is crucial for any fashion brand looking to make an impact in the online world. With our expertise in website development and digital marketing, we are here to help you create a compelling online presence that sets you apart from the competition.
Unleash Your Brand's Potential
At Lifeline Computer Services, we understand that fashion is more than just clothing; it's an expression of individuality, style, and art. Our team of skilled developers and designers specializes in creating tailor-made websites that capture the essence of your brand and effectively communicate your message to your target audience.
Creating Engaging User Experiences
With our deep understanding of the fashion industry, we know that a great website needs to not only look appealing but also provide a seamless user experience. Our websites are optimized for performance, ensuring swift loading times, smooth navigation, and mobile responsiveness. We focus on creating intuitive interfaces that keep your visitors engaged, increasing the chances of conversion and customer retention.
Your Fashion Journey Starts Here
Immersive Visual Content
In the world of fashion, visuals play a crucial role in captivating the attention of your audience. Lifeline Computer Services excels in creating stunning visual content that showcases your products, campaigns, and brand story in the most compelling way. From high-resolution images to captivating videos, our websites will bring your fashion brand to life.
Search Engine Optimization (SEO) for Fashion Brands
A beautiful website is useless if it can't be found by your target audience. That's where our expertise in SEO comes in. Our team of SEO specialists will optimize your website's content, meta tags, and structure to ensure maximum visibility on search engines like Google. We conduct comprehensive keyword research to identify the most relevant and effective keywords for your fashion brand, allowing you to rank higher and attract organic traffic.
Keyword-rich Content That Outranks the Competition
With our proven track record in SEO, we know how to create content that not only appeals to your audience but also ranks well on search engines. Our team of expert copywriters will craft keyword-rich content that incorporates the latest trends, industry insights, and fashion tips, ensuring that your website dominates the search results.
Take Your Fashion Brand to New Heights
E-commerce Solutions for Fashion
In today's digital age, an online store is a must-have for any fashion brand. Lifeline Computer Services specializes in developing e-commerce solutions tailored to the unique needs of your fashion business. From secure payment gateways to intuitive product catalogs and inventory management systems, we provide the tools you need to succeed in the competitive online marketplace.
Social Media Integration
With the rise of social media, fashion brands have a unique opportunity to connect with their audience on a more personal level. Our websites seamlessly integrate social media platforms, allowing you to showcase your latest collections, engage with your followers, and drive traffic to your website. We understand the power of social media in building brand loyalty and increasing sales.
Contact Lifeline Computer Services Today
Ready to take your fashion brand to new heights? Contact Lifeline Computer Services today and let us help you create a website that showcases your unique style and attracts your target audience. With our expert team and industry-specific knowledge, we are committed to delivering exceptional results for your fashion business.