Amazon PPC Management
Oct 7, 2019
Services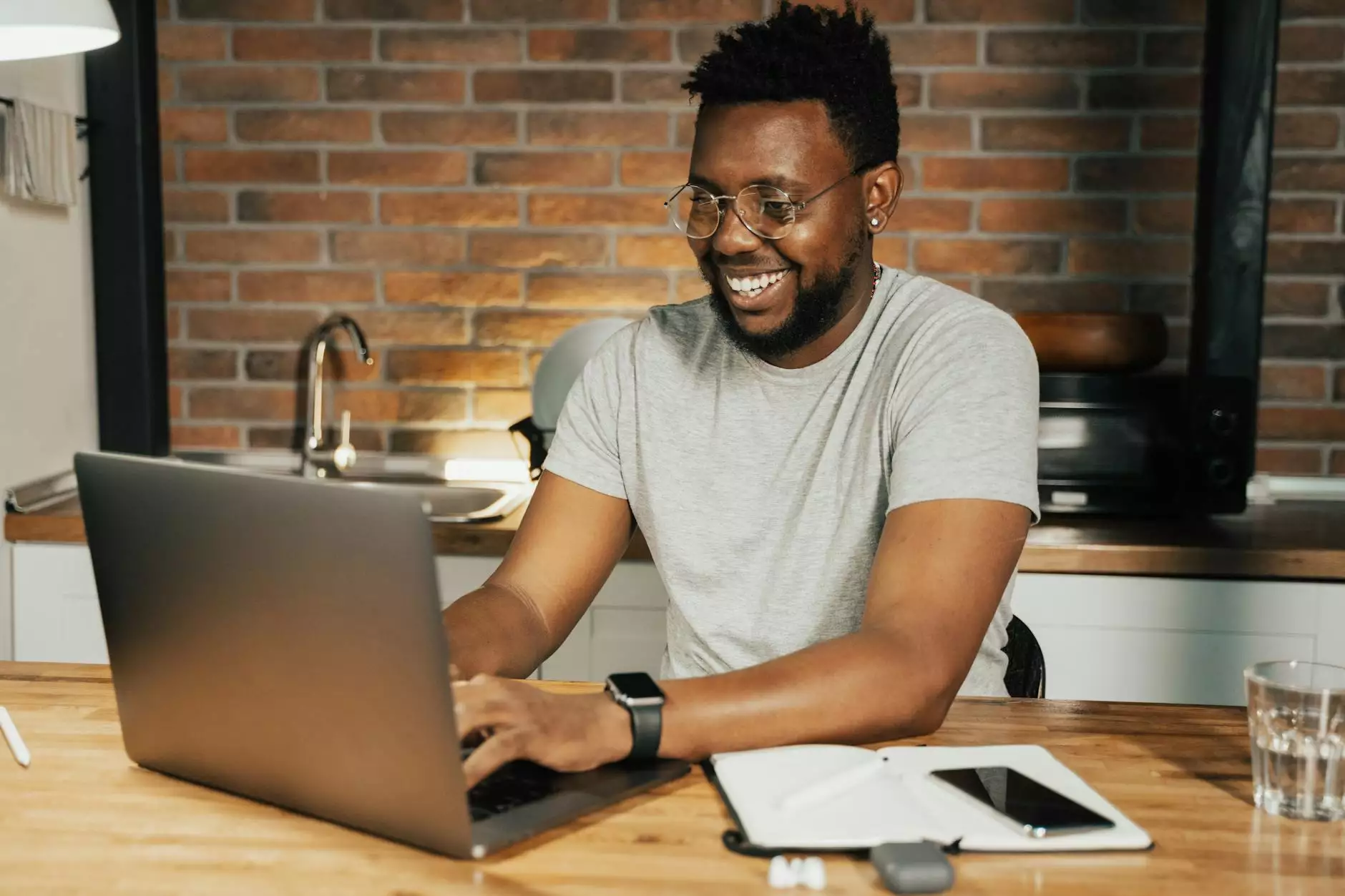 Effective Amazon PPC Management Services by Lifeline Computer Services
Welcome to Lifeline Computer Services, your trusted partner in Amazon PPC management. As a leading provider of business and consumer services in website development, we are well-versed in helping businesses maximize their Amazon advertising efforts through expert pay-per-click management.
Why Choose Us for Your Amazon PPC Management?
At Lifeline Computer Services, we understand the importance of driving targeted traffic and converting visitors into customers on the Amazon platform. Our experienced team of professionals specializes in optimizing Amazon PPC campaigns to deliver exceptional results for our clients.
We take a comprehensive approach to Amazon PPC management, combining in-depth keyword research, compelling ad copy, strategic bid management, and continuous campaign monitoring to ensure the highest return on investment (ROI) for our clients.
Our Amazon PPC Management Process
When you choose Lifeline Computer Services for your Amazon PPC management needs, you can expect a streamlined process designed to maximize your advertising success:
1. Goal Definition and Research
Our first step is to gain a deep understanding of your business goals and target audience. We conduct thorough research to identify relevant keywords, competitive analysis, and target market demographics.
2. Campaign Setup and Optimization
Based on our research, we create highly optimized campaigns tailored to your specific goals. We implement effective bidding strategies, ad placement optimization, and ad group organization to boost your ad visibility and drive qualified traffic.
3. Keyword Research and Optimization
Our team conducts in-depth keyword research to identify the most relevant and high-converting keywords for your Amazon PPC campaigns. We continuously optimize your keyword selection to ensure maximum exposure and ROI.
4. Compelling Ad Copy
We craft engaging and persuasive ad copy to capture the attention of your target audience and entice them to click on your ads. Our copywriters possess the expertise to create compelling content that drives conversions and boosts your sales.
5. Bid Management and ROI Tracking
We closely monitor your campaigns, adjusting bids and optimizing your PPC budget to maximize your return on investment. Through regular performance tracking and analysis, we ensure your ads are delivering the best results possible.
6. Continuous Monitoring and Optimization
Our work doesn't stop after campaign launch. We continuously monitor your campaigns, optimizing ad groups, keywords, and bidding strategies to improve performance and ensure long-term success.
Benefits of Lifeline Computer Services' Amazon PPC Management
By partnering with us for your Amazon PPC management needs, you can experience a wide range of benefits:
Increased Visibility: Our expertise in optimizing Amazon PPC campaigns ensures your products appear in front of the right audience, increasing your visibility and brand exposure.
Higher Conversion Rates: Our comprehensive approach, including strategic bidding and compelling ad copy, helps drive qualified traffic to your Amazon listings, resulting in higher conversion rates and increased sales.
Targeted Advertising: With our targeted keyword research and optimized campaigns, we ensure your ads reach the most relevant audience, maximizing your advertising budget.
Lower Advertising Costs: Our experienced team actively manages your budget to minimize wasted spend and maximize your advertising ROI.
Expertise and Experience: Lifeline Computer Services has a proven track record of delivering successful Amazon PPC campaigns for businesses across various industries. We stay up-to-date with the latest trends and best practices to provide you with the most effective strategies.
Dedicated Support: Our team of Amazon PPC specialists is dedicated to your success. We provide ongoing support, regular reporting, and transparent communication to keep you informed about campaign performance and progress.
Get Started with Lifeline Computer Services for Your Amazon PPC Management
Don't let your Amazon PPC campaigns fall short of their true potential. Contact Lifeline Computer Services today to discuss your specific requirements and let our experts help you achieve success and grow your business on the Amazon platform!