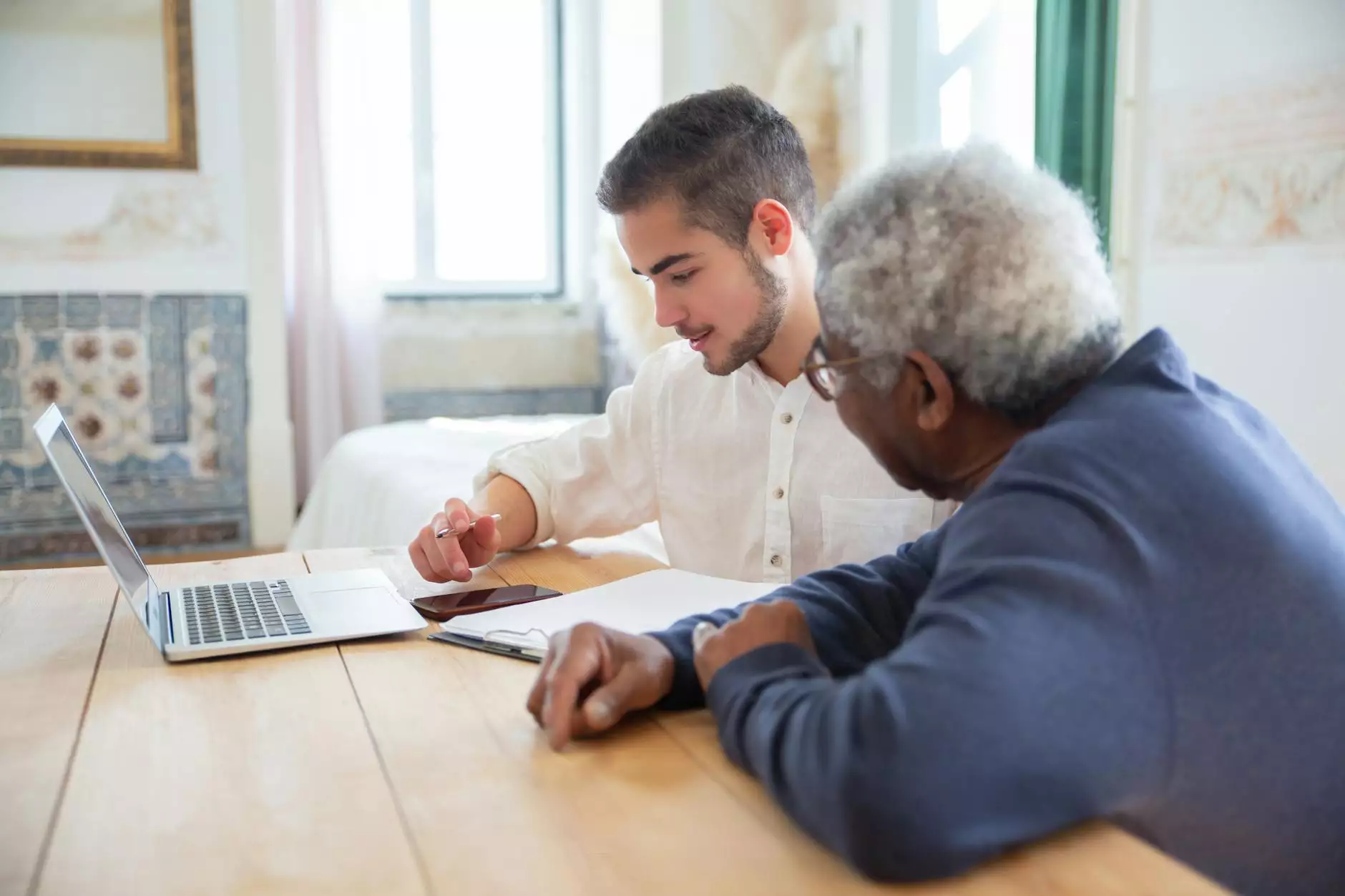 Reliable and Professional IT Support Services in Irving
Lifeline Computer Services is your leading provider of top-notch IT support services in Irving. With years of experience and a team of highly trained professionals, we offer comprehensive IT solutions for both businesses and consumers. Whether you are in need of computer repairs, network setup, data recovery, or system maintenance, we have the expertise to meet your IT needs.
Comprehensive IT Solutions for Businesses
For businesses in Irving, having reliable IT infrastructure is crucial for smooth operations and growth. At Lifeline Computer Services, we understand the importance of seamless IT systems and provide a wide range of services tailored specifically to meet the needs of businesses.
Network Setup and Maintenance
Our team of network specialists can help you set up a secure and efficient network infrastructure for your business. We ensure that your network is optimized for performance, security, and scalability, allowing your team to work seamlessly and collaborate effectively.
Managed IT Services
Outsourcing your IT support needs to Lifeline Computer Services can save you time, resources, and headaches. Our managed IT services offer proactive monitoring, regular maintenance, and prompt support to ensure that your systems are always up and running. With our dedicated team taking care of your IT, you can focus on what truly matters – growing your business.
Data Backup and Recovery
Data loss can be catastrophic for businesses. We provide comprehensive data backup and recovery solutions to ensure that your critical business data is protected and can be restored quickly in the event of a disaster. Our data backup strategies are customized to meet your specific needs, ensuring maximum reliability and security.
Expert Computer Repairs and Support for Consumers
At Lifeline Computer Services, we also offer reliable IT support services for consumers in Irving. Whether you need assistance with computer repairs, virus removal, software installation, or general technical support, we have you covered.
Computer Repairs
Is your computer running slow or not working at all? Our skilled technicians can diagnose and repair a wide range of computer issues. From hardware repairs to software troubleshooting, we strive to get your computer up and running as quickly as possible.
Virus and Malware Removal
Viruses and malware can cause significant damage to your computer and compromise your privacy. Our experts employ advanced techniques to identify and remove all types of malicious software, ensuring that your computer is secure and protected.
Software Installation and Technical Support
Having trouble installing software or need technical assistance? Our friendly staff is here to assist you. We can help you install and configure software applications, troubleshoot errors, and provide guidance for optimal usage.
Why Choose Lifeline Computer Services for IT Support in Irving?
Highly experienced team of IT professionals
Customized solutions tailored to your specific needs
Fast and reliable support when you need it
Flexible service options for businesses and consumers
Competitive pricing to fit your budget
Commitment to customer satisfaction
When it comes to IT support in Irving, Lifeline Computer Services is your trusted partner. Contact us today to learn more about our services or to schedule a consultation. Our team is ready to provide you with the high-quality IT support you deserve.