Featured Client - Kru Contemporary Cuisine
Nov 8, 2020
Portfolio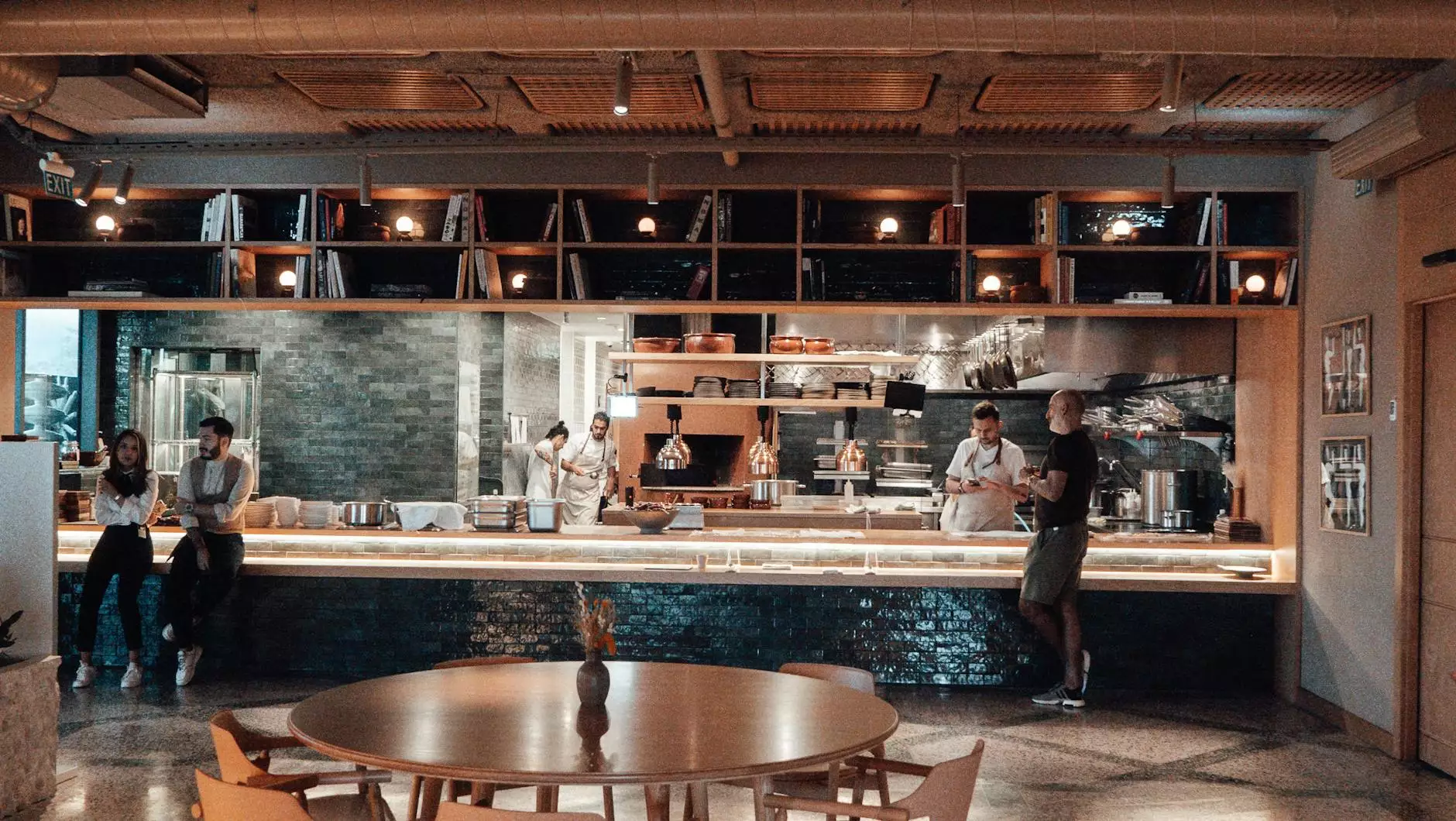 A Culinary Journey Through Kru Contemporary Cuisine
Welcome to Kru Contemporary Cuisine, a culinary gem nestled in the heart of our vibrant city! Lifeline Computer Services is proud to showcase Kru, as they exemplify the perfect blend of innovation, artistic flair, and exquisite flavors. In the competitive culinary scene, Kru stands out as a unique dining destination that truly delights the senses.
Embracing Creativity and Tradition
At Kru, they believe in the power of culinary artistry. Led by their talented executive chef, every dish is a carefully crafted masterpiece. The team at Kru skillfully combines traditional cooking techniques with modern concepts, resulting in an unforgettable dining experience.
Unparalleled Flavors and Ingredients
Kru's menu is a celebration of flavors from around the world. Each dish is meticulously prepared using the finest ingredients sourced from local farmers and suppliers. From their signature sushi rolls to their perfectly seared steaks, every bite at Kru dazzles the palate and leaves a lasting impression.
Ambiance that Captivates
Step inside Kru, and you'll find yourself immersed in a captivating atmosphere. The attention to detail in their décor creates a warm and inviting ambiance. From the elegant lighting fixtures to the carefully curated artwork adorning the walls, every aspect of the restaurant has been thoughtfully designed to enhance your dining experience.
Exceptional Service and Expertise
At Kru, they not only strive to impress through their culinary creations but also through their impeccable hospitality. The passionate waitstaff is highly knowledgeable about the menu and can guide you through the culinary journey. From helping you choose the perfect dish to suggesting the ideal wine pairing, their expertise ensures that every visit to Kru is a memorable one.
Supporting Local Businesses
Just like Lifeline Computer Services, Kru is committed to supporting local businesses. They believe in the importance of community, sustainability, and collaboration. By partnering with local farmers and artisans, Kru showcases the best of what the region has to offer, fostering relationships and contributing to the local economy.
Experience the Kru Difference
If you're in search of a truly exceptional dining experience, Kru Contemporary Cuisine is a must-visit. Their dedication to culinary excellence, combined with Lifeline Computer Services' expertise in website development, offers a seamless online presence for customers to explore and discover their delectable offerings.
Join us in celebrating our featured client, Kru Contemporary Cuisine. Embark on a culinary journey like no other and indulge in a symphony of flavors that will leave you craving more. With Lifeline Computer Services as your partner in website development, your business can achieve the same level of online presence and success that Kru has accomplished.